EXDRESS: BODY, TRAUMA, EXCLUSION AND INCLUSION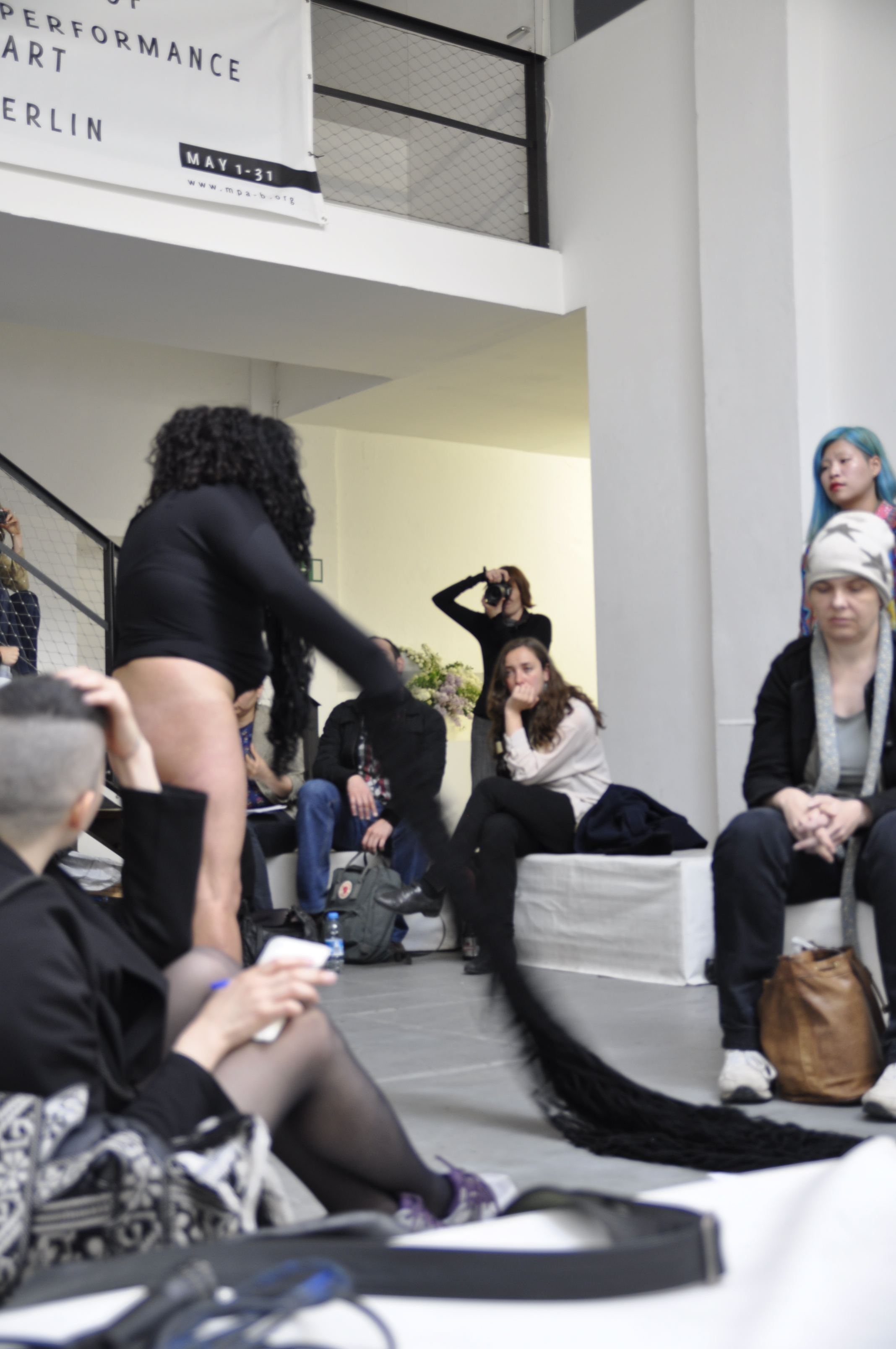 Displaced from their homelands because of war, Sanija Kulenovic and Adi Liraz - respectively of Muslim and Jewish heritage - have been commemorating and exploring their intimate and collective memories, and the regenerative power of shaping new personal histories, through a series of public interventions. These feature two dresses which are interwoven, exchanged and dissolved, interconnecting and bounding also with their surrounding and the viewers/participants, thus creating web-like structures that give life to new narratives.
During the Month of Performance Art- Berlin, 2015, as a part of a new embodied common thread, various international artists and theorists were invited to take and contribute their story and their part of a common web which will be created especially for this occasion.
Curated by: Sanija Kulenovic and Adi Liraz, May 2015 at the Meinblau Projektraum as part of the annually Month of Performance Art Berlin, the Anthology
Photos by: Karina Villavicencio, Carolina Boetner and Adi Liraz
Artists and works:
Inna Krasnoper: Re-directing intention
Lo Bil: Exigency Excogitator
Holly Timpener: When I Became a Woman
Sophie Fenella
Roberta Orlando: Tangled Thread
Lorene Bouboushian: The Fattened Refugee
Karina Villavicencio: Loss of continuity
Nine Yamamoto – Masson: Inextinguishable Fires
Sanija Kulenovic & Adi Liraz: ExDress
Panel discussion:
Body, Trauma, Exclusion and Inclusion, With Armeghan Taheri, Saima Mirvic-Rogge, Sanija Kulenovic and Sultan Doughan
Installation by Moran Sanderovich: Map woman
As a result, new roots and veins are connecting us all and a new personal and collective her/history is born.
Month of Performance Art- Berlin Anthology, May 15th 2015, at the Meinblau Projektraum, Berlin