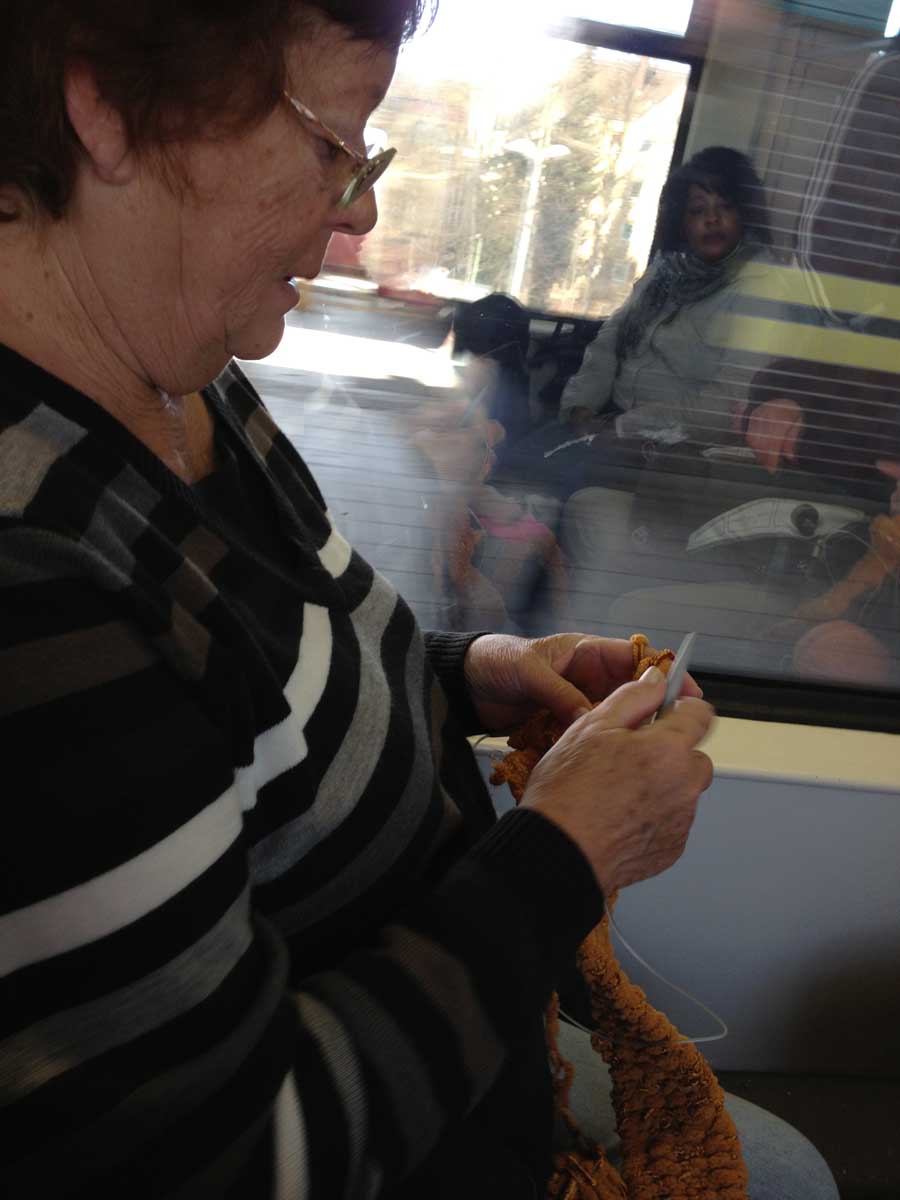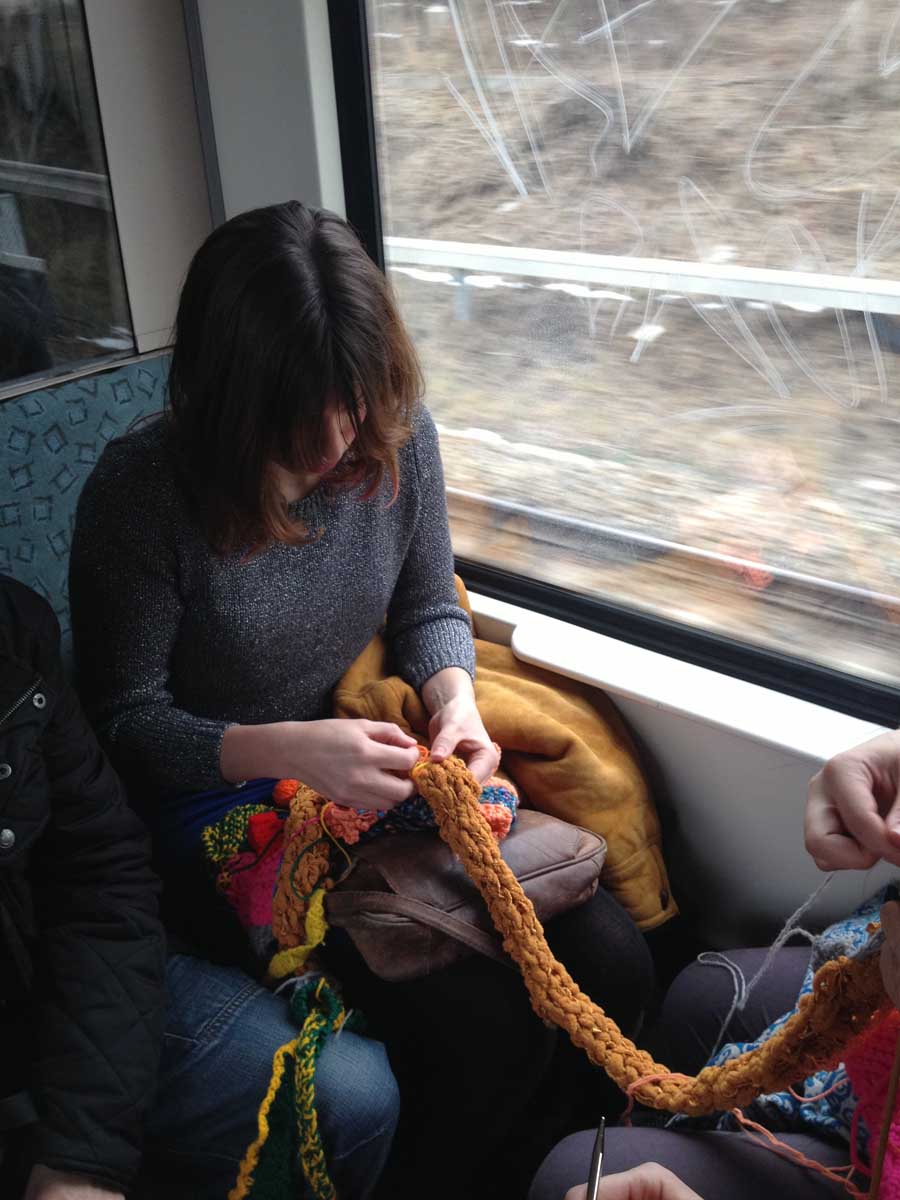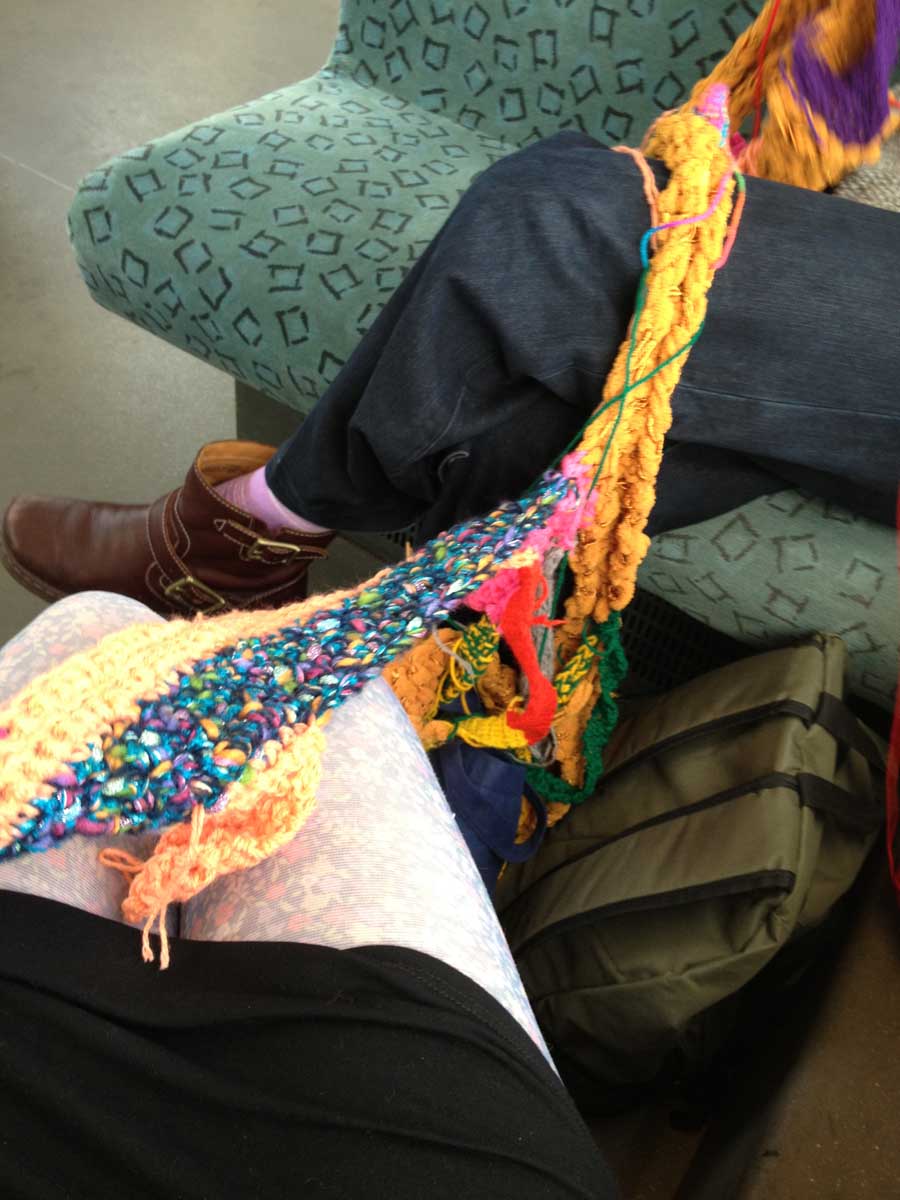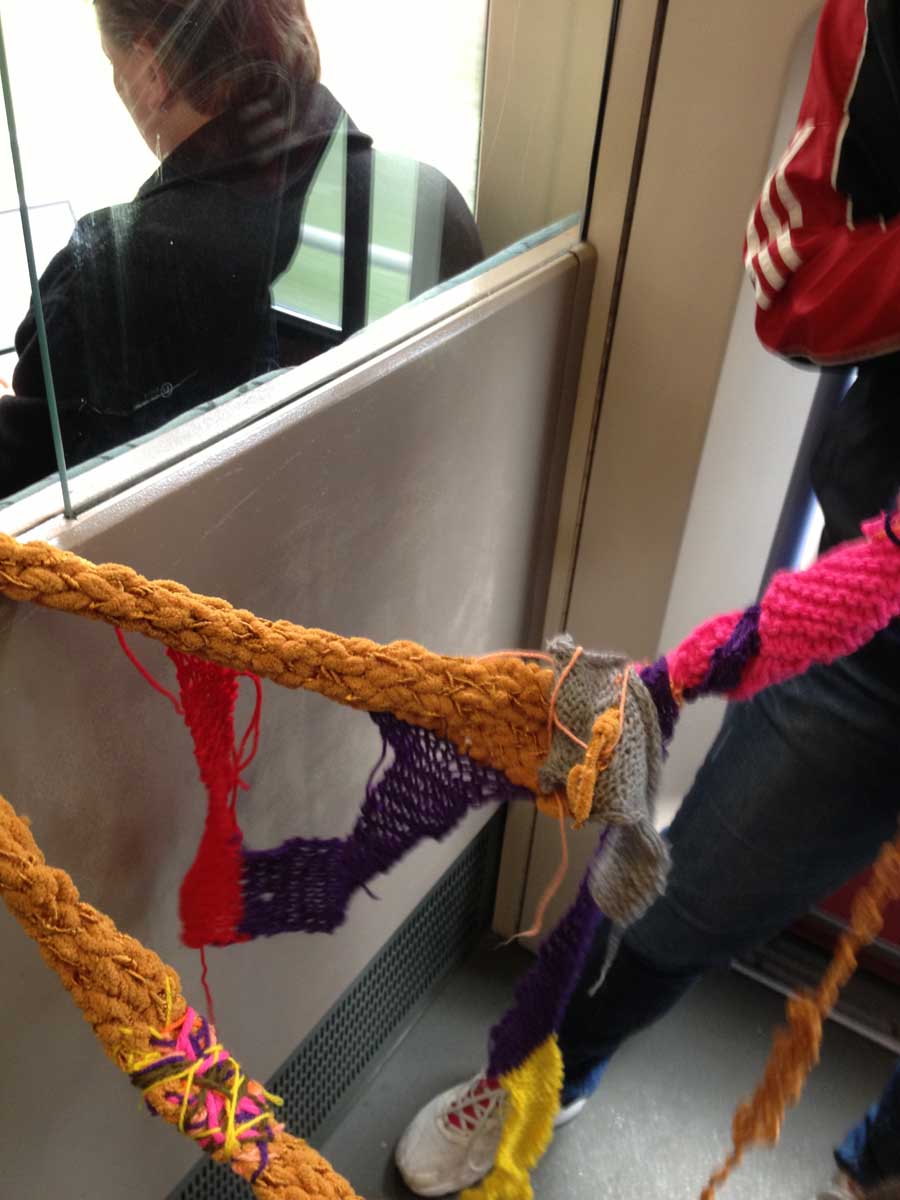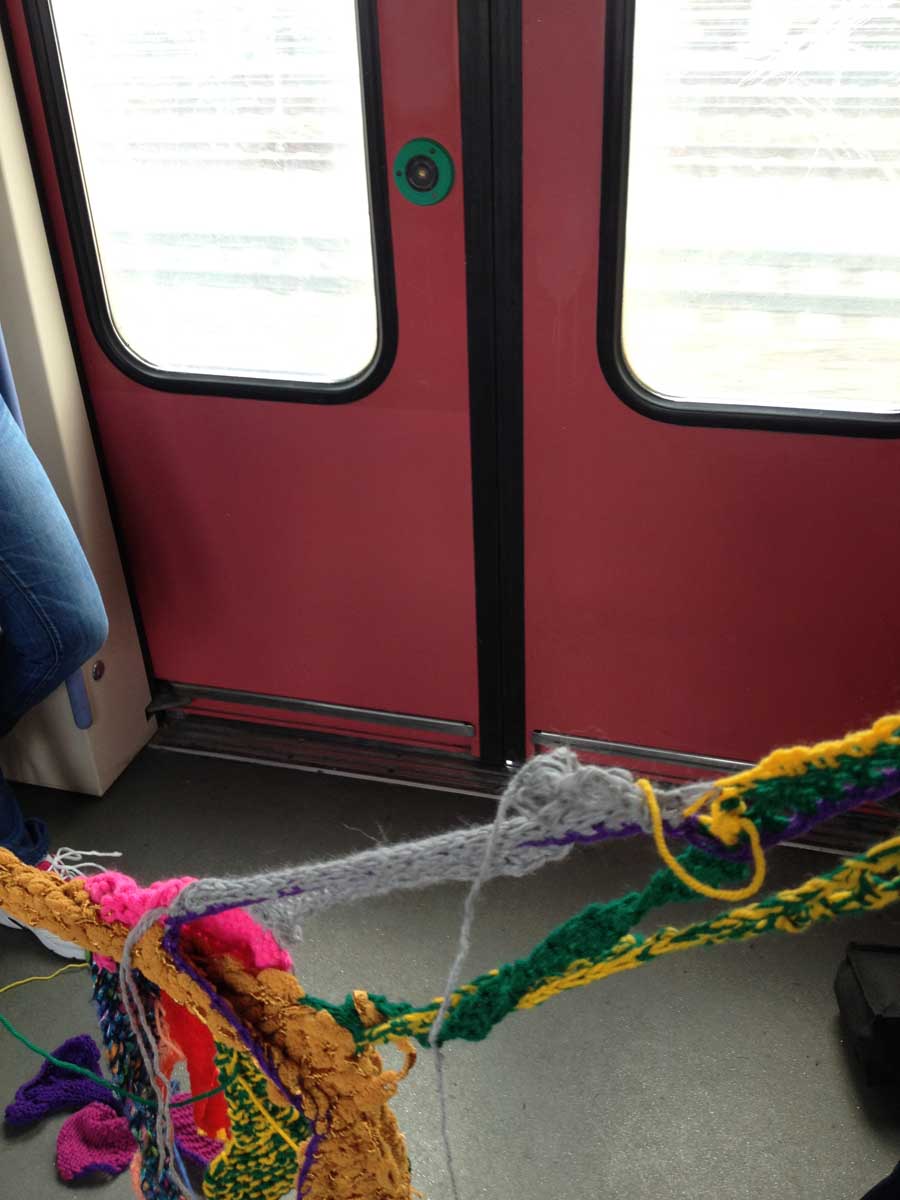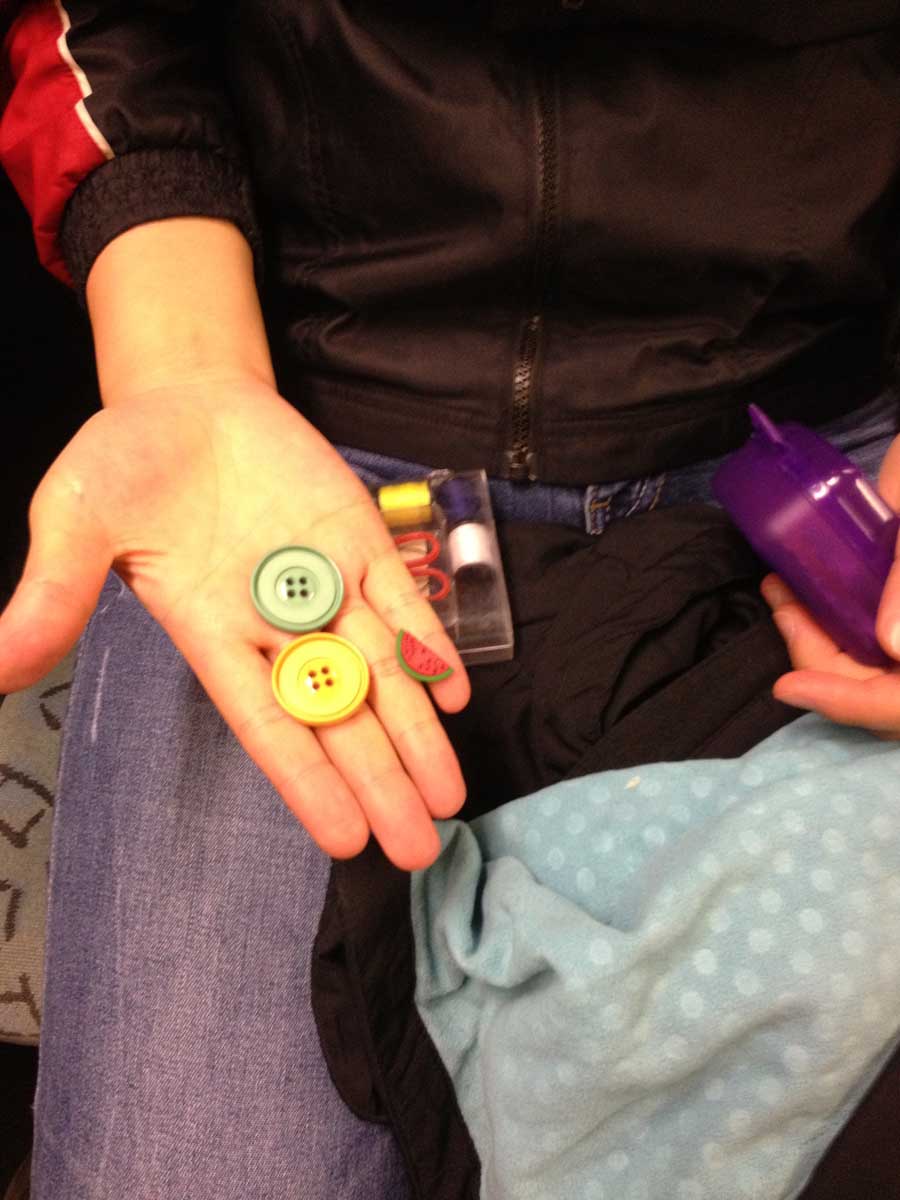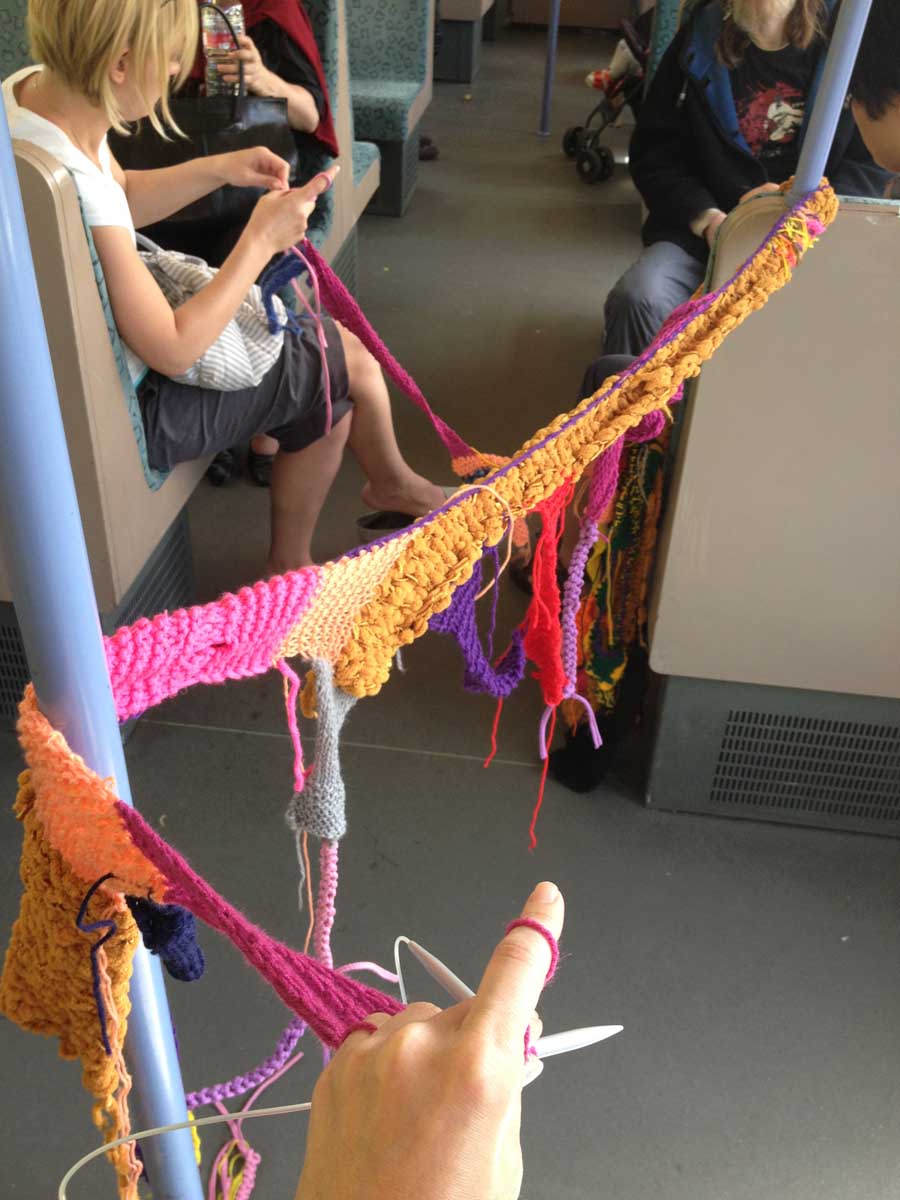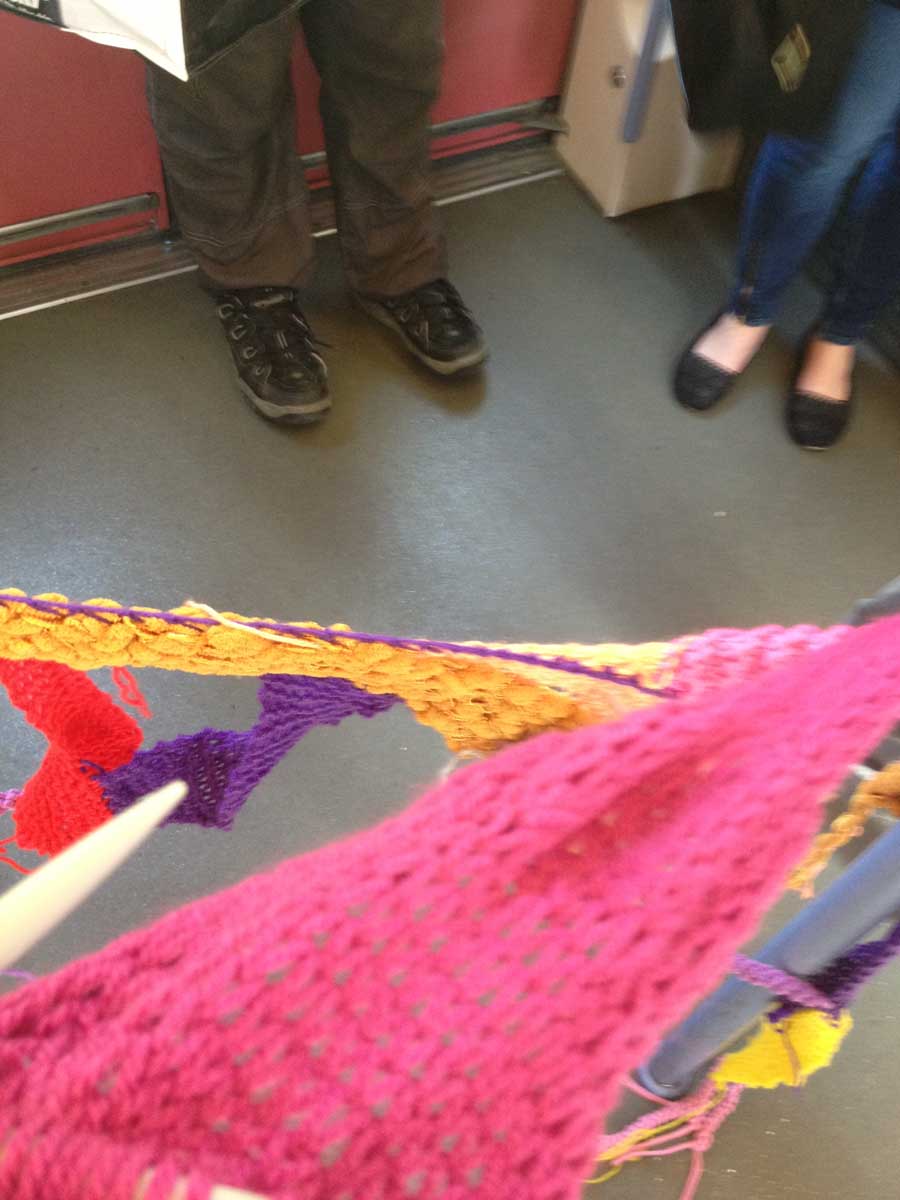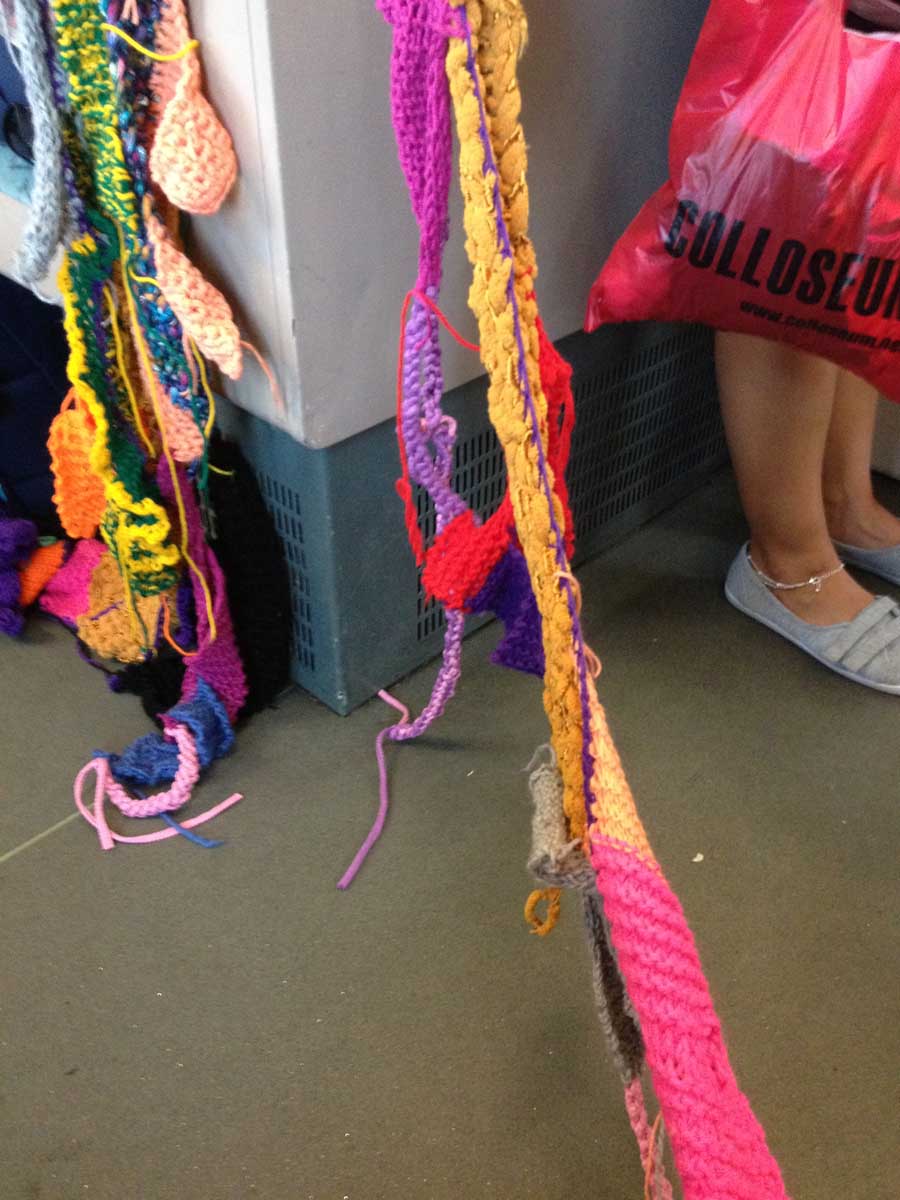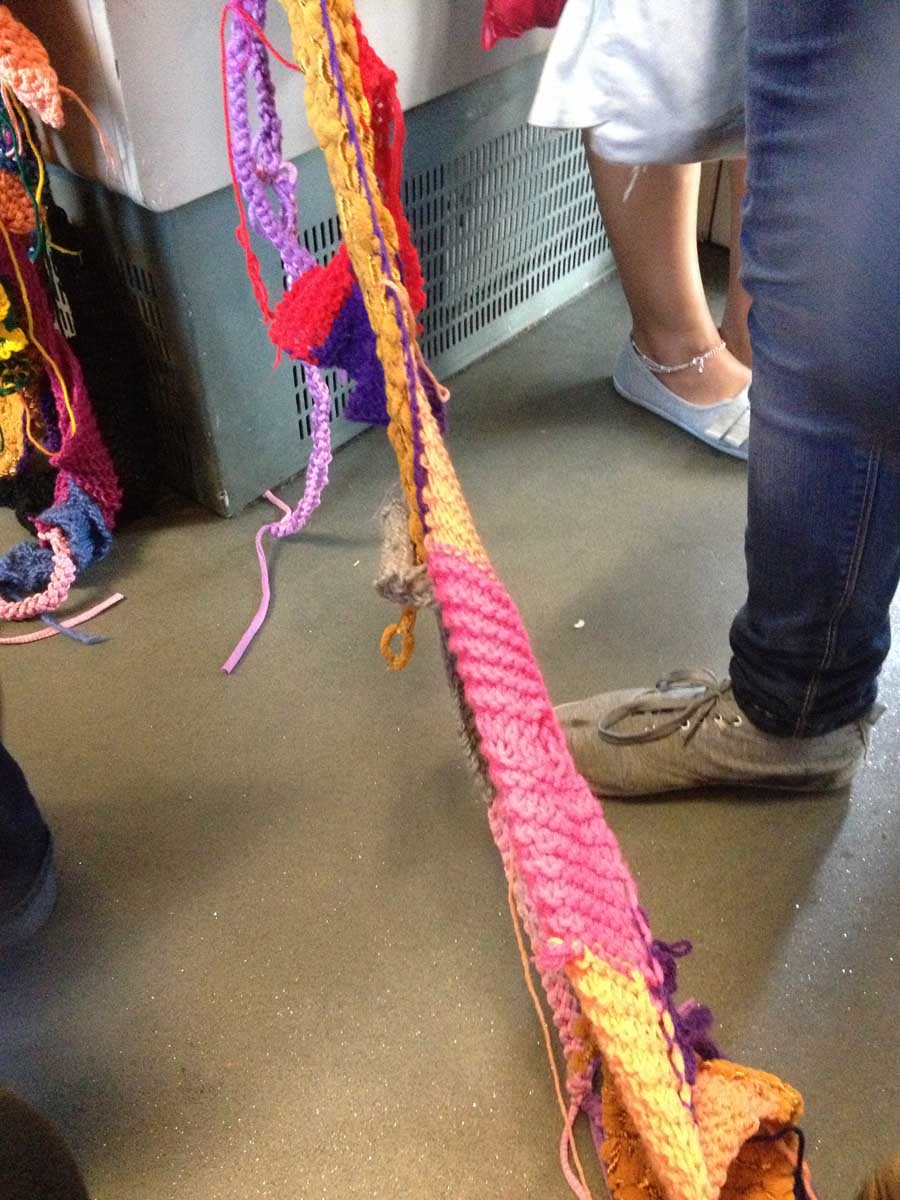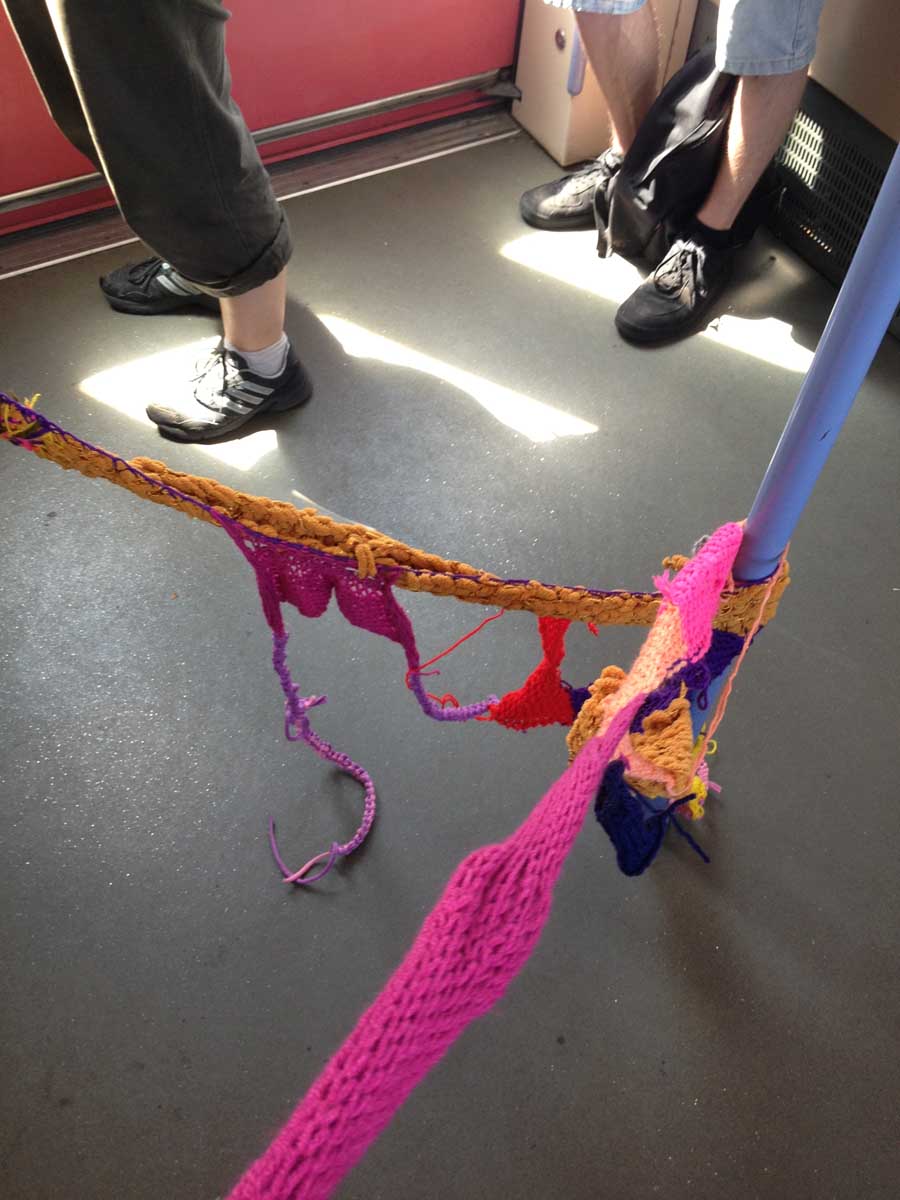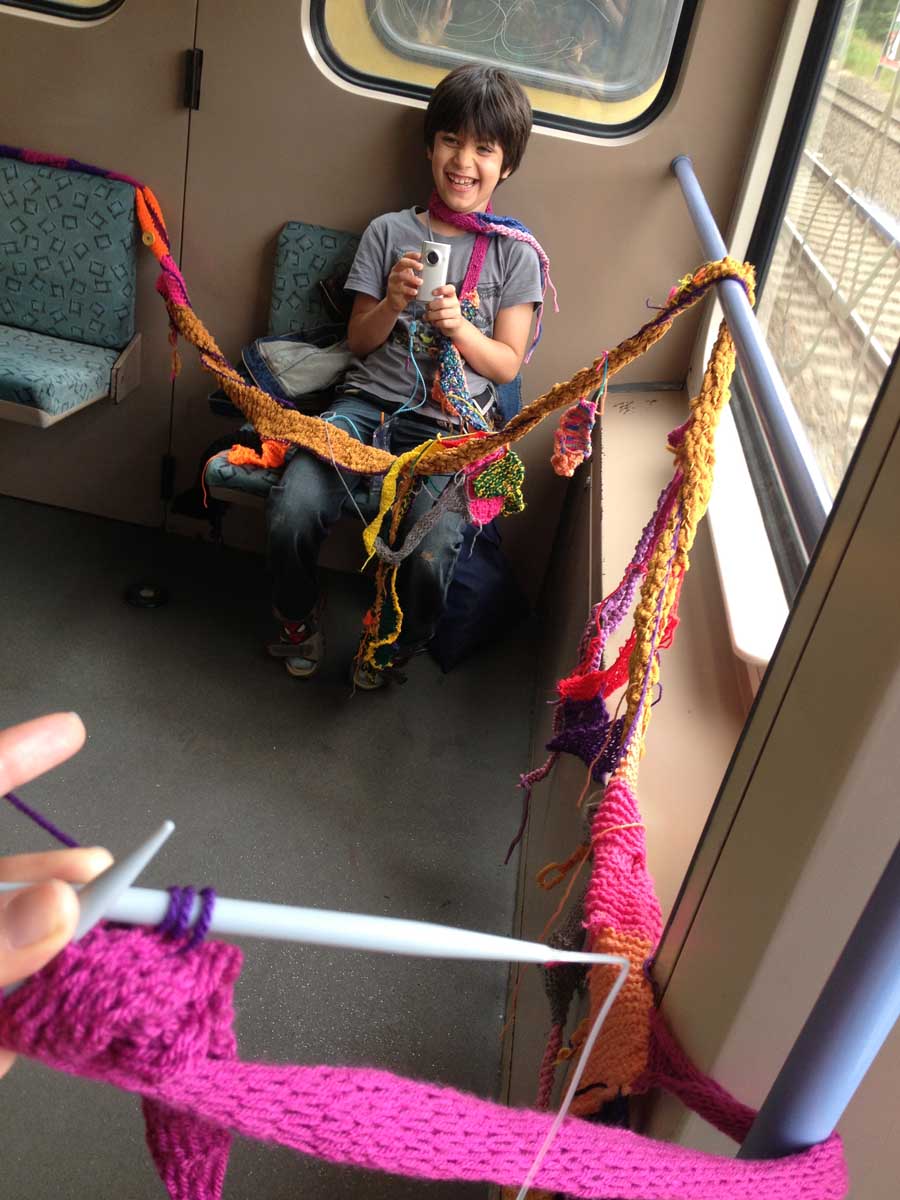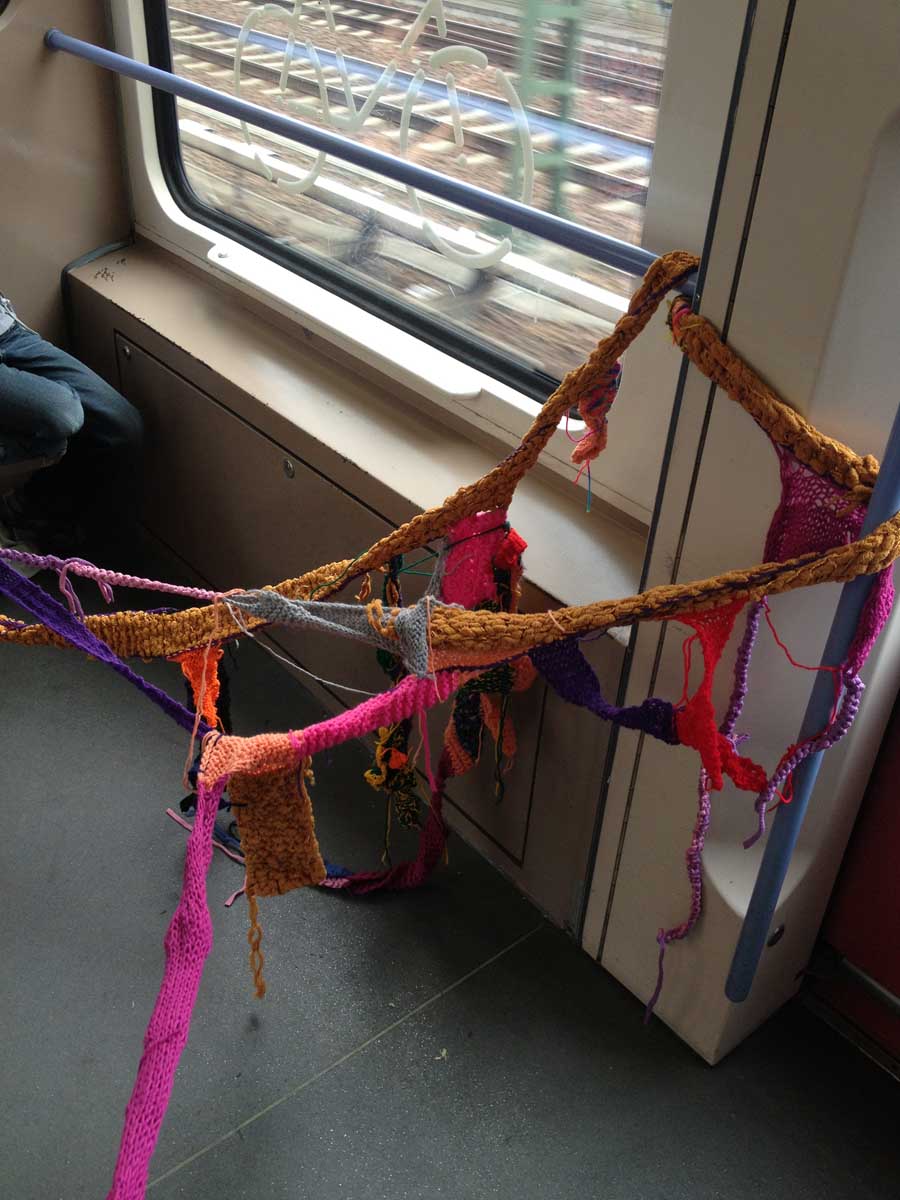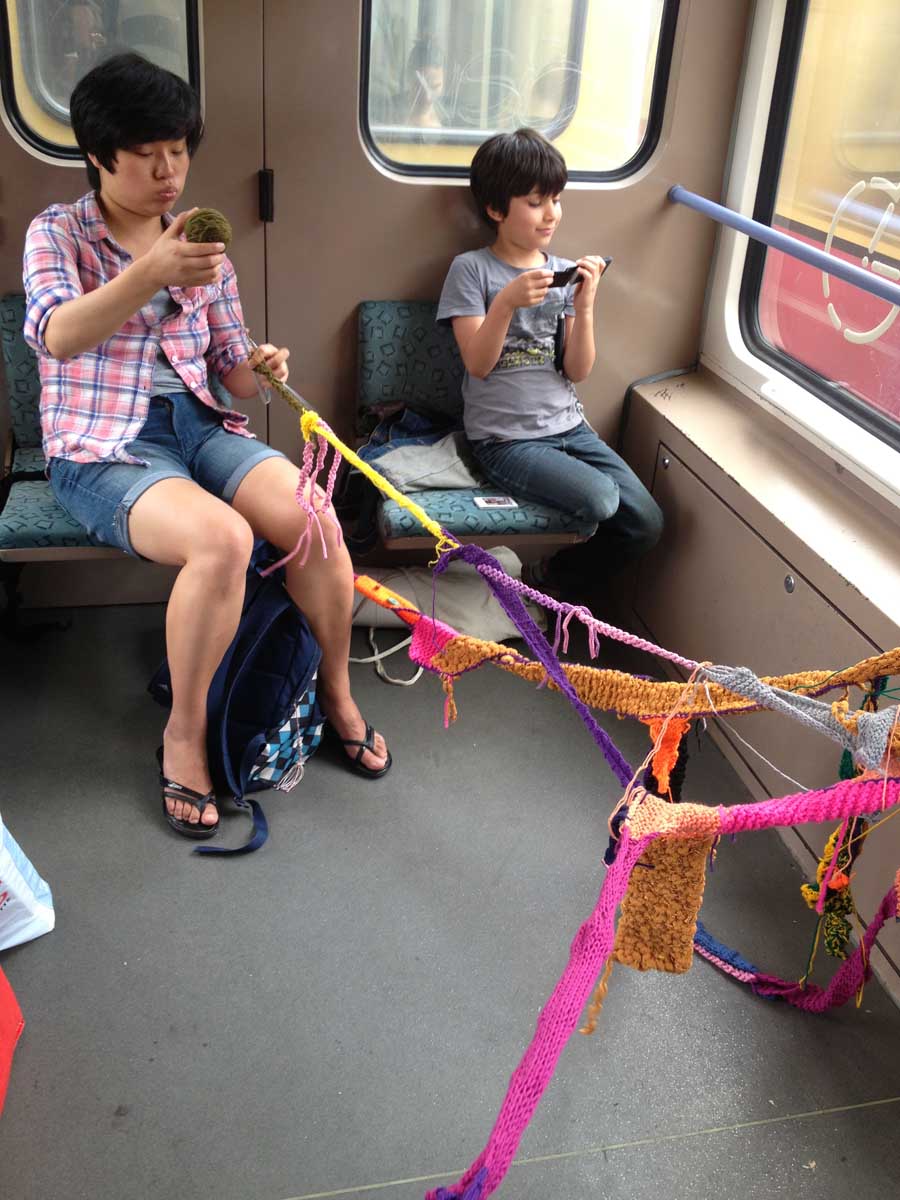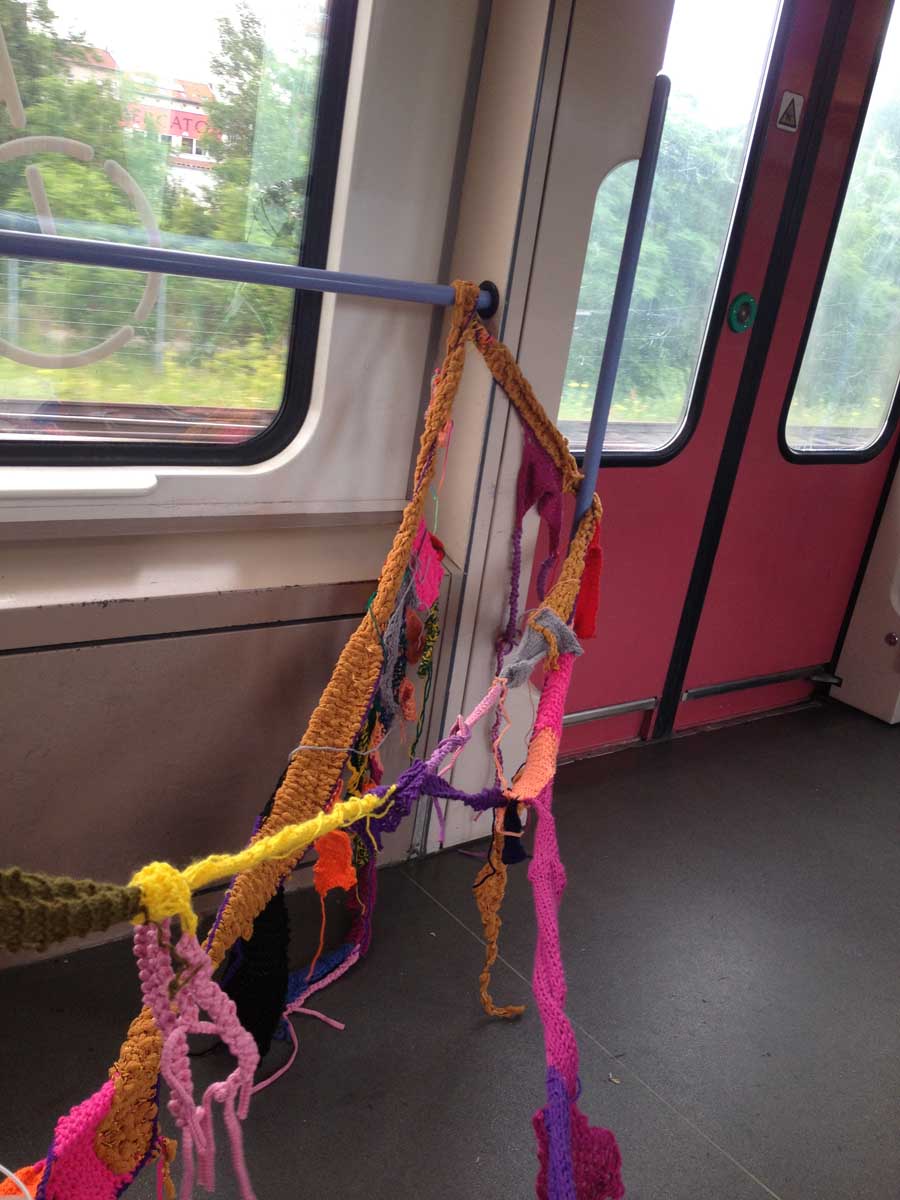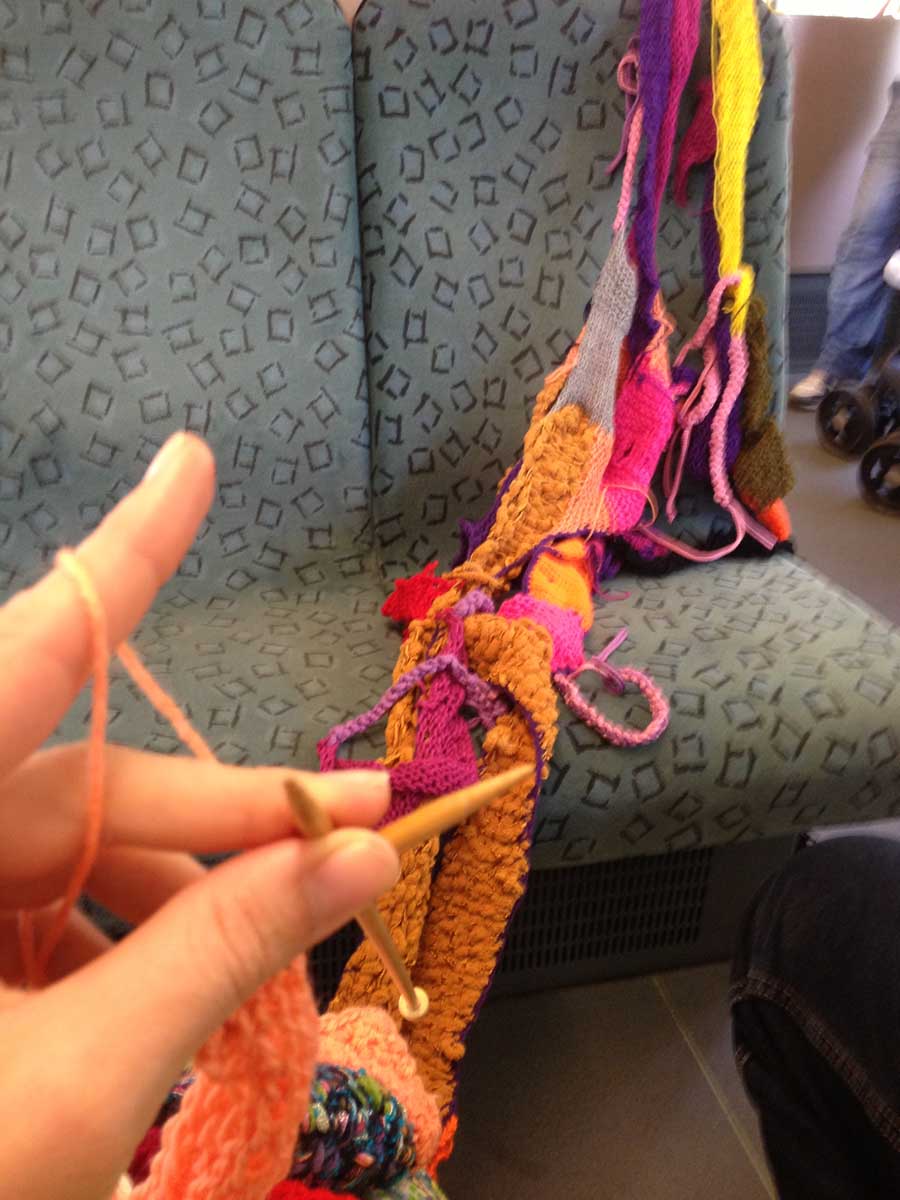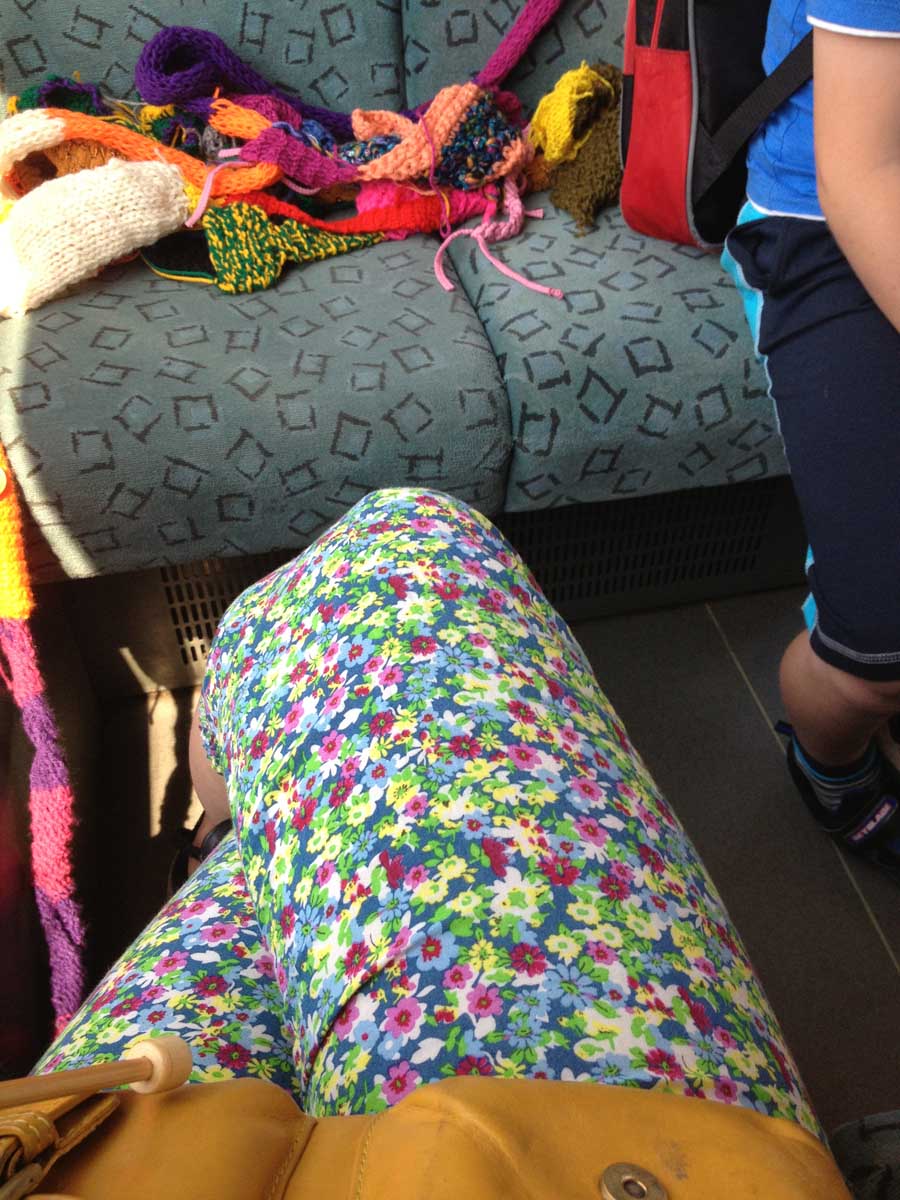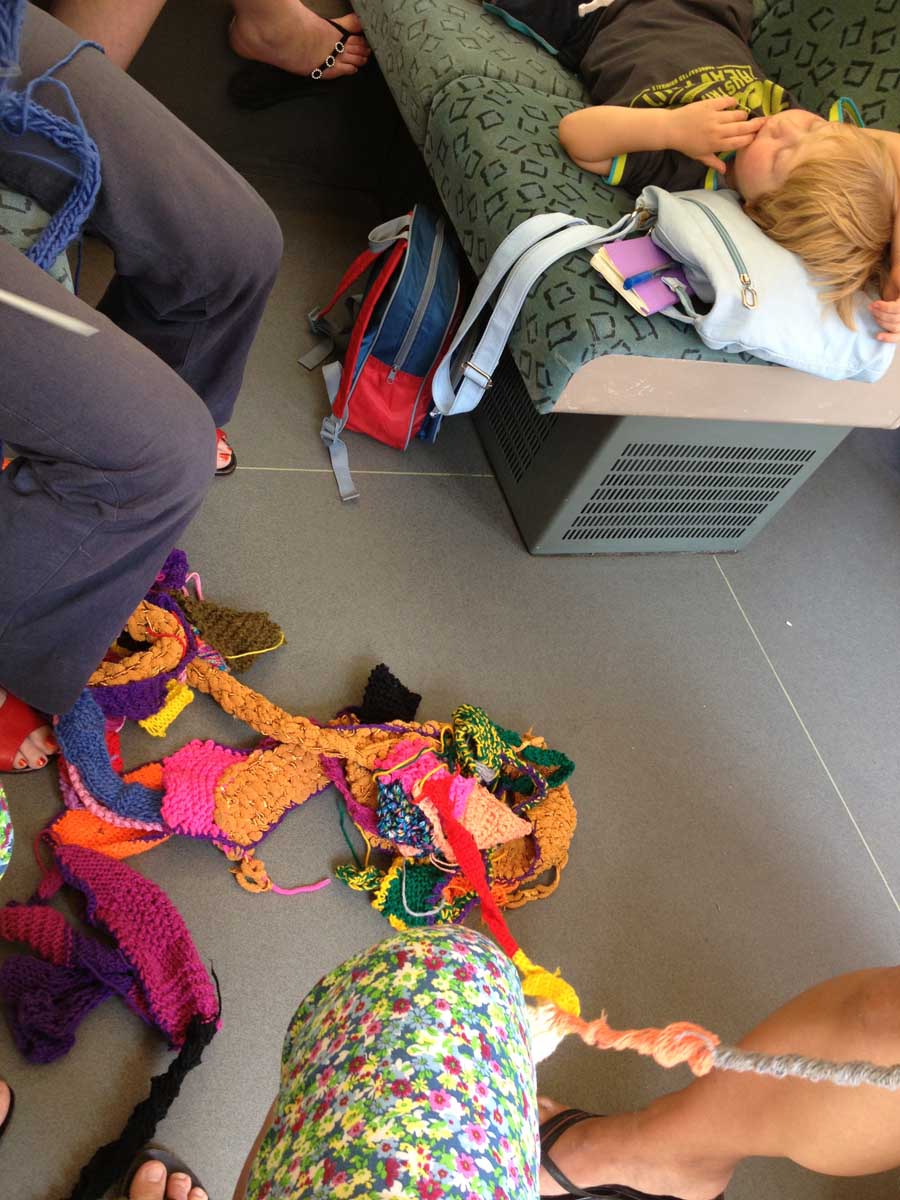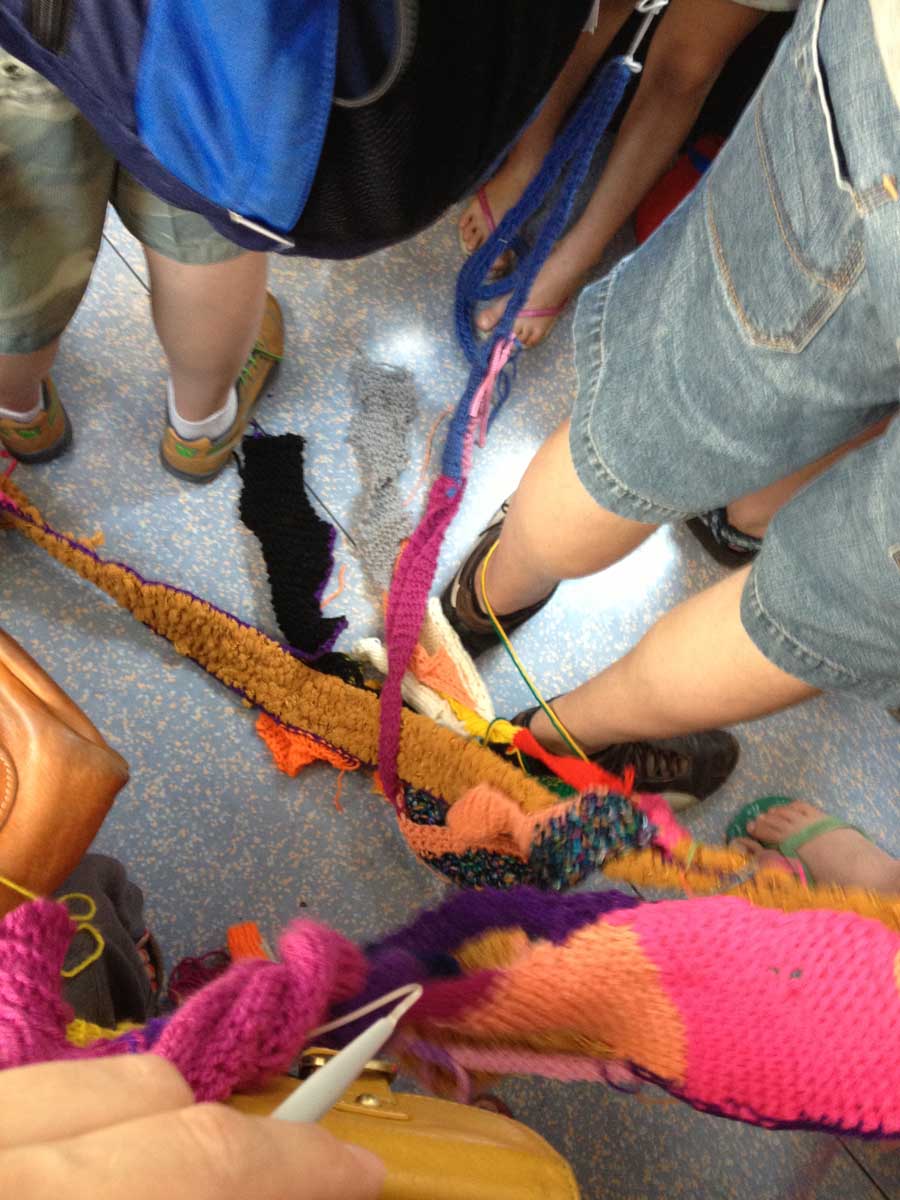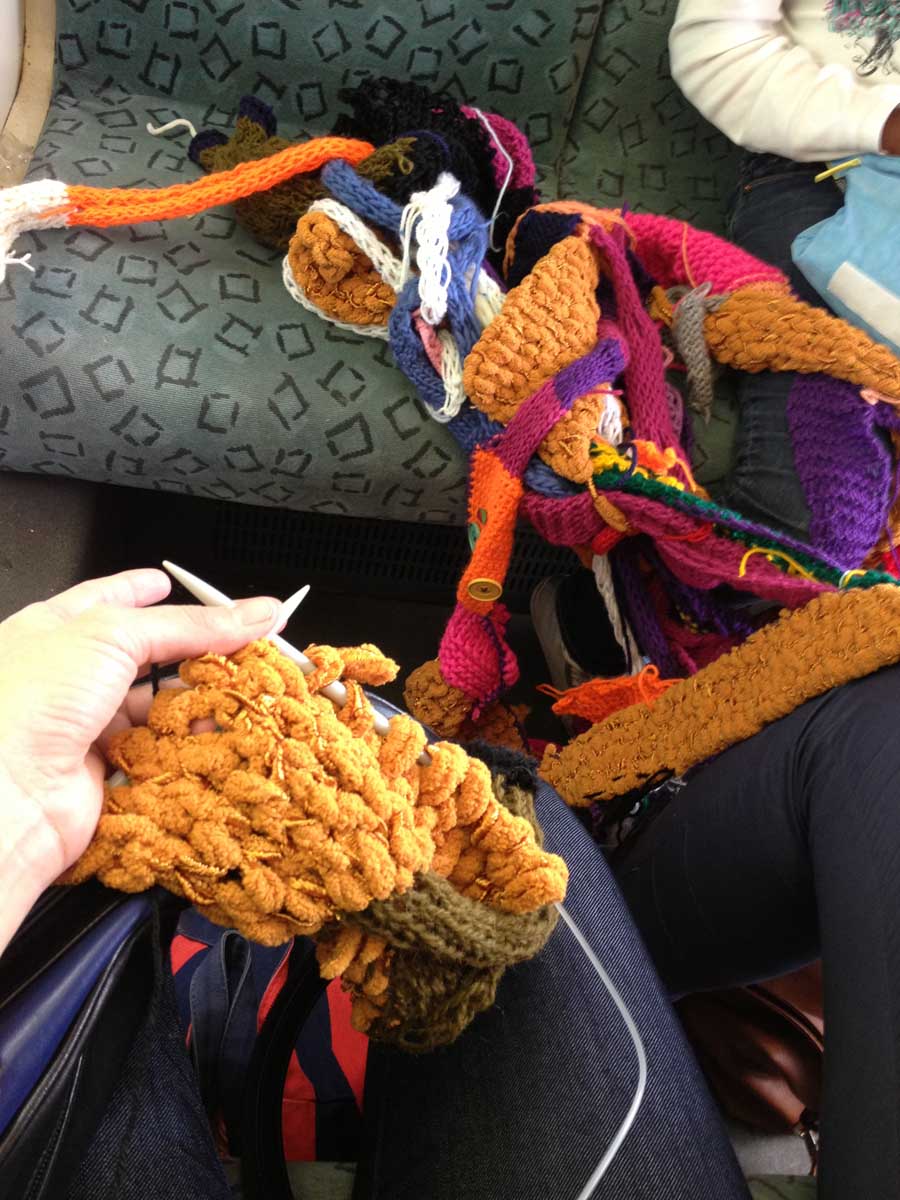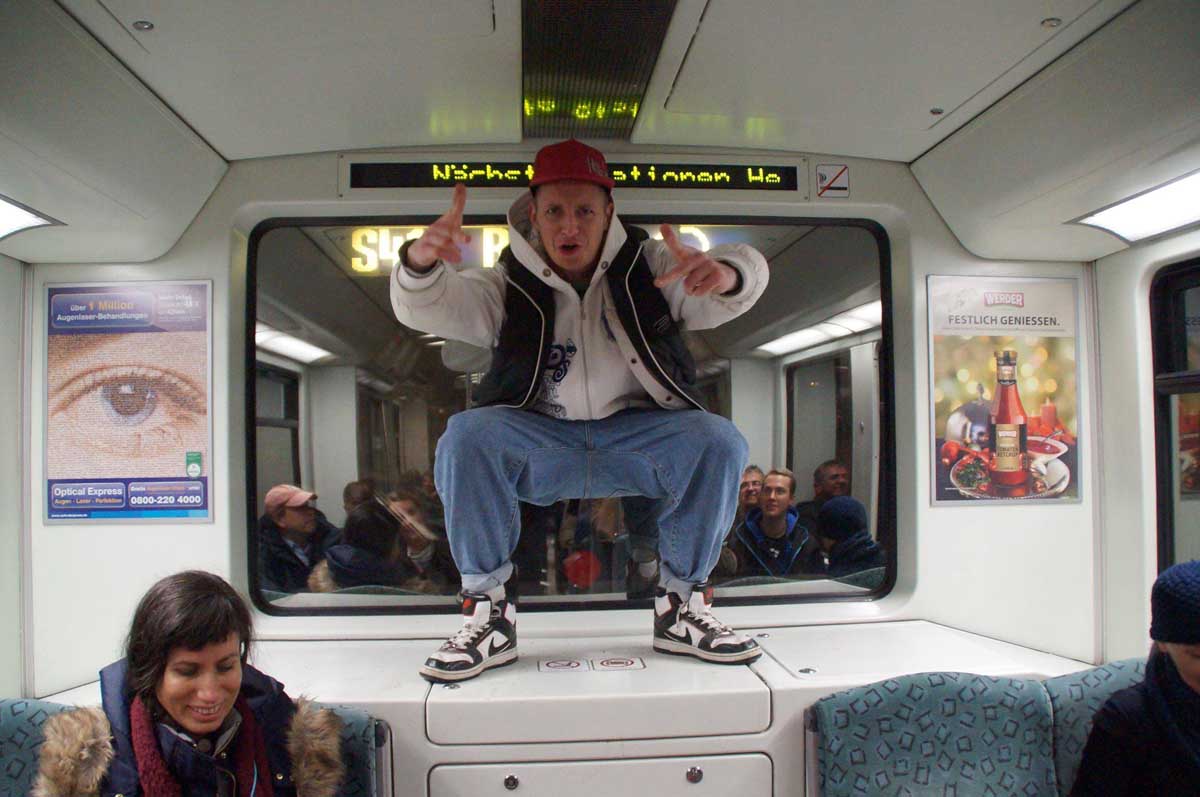 An interactive performance, a mutual knitting through communicating is creating a new space.
The Ring knitting Circle is an interactive performative urban interaction, which is questioning the borders between art and activism, observer and participant, this through creating a knitting circle inside the ring bahn. Through this action I would also like to question the gaps between private space and public space, gender and feminism, and immigration. I attend to create the action itself as well as to present the result of it- knitted objects and the documentation after a few regular happenings.
Writing a story can have a few layers and methods. Knitting is a feminine cultural way of telling a story:
Additionally to the physical creation of the story-telling, in the knitting circle located in the s-bahn, there is as well a second project by the name "away", where three personal questions asked in a one on one interviews which as well takes part inside the Ring-Bahn. The participant can choose to which question to answer to, without telling the listener. The result- through exhibiting these two works together, the told story will merge with the created story.
The Ring knitting Circle´s creature was exhibited at the Kühlhaus Berlin as part of the exhibition REIF, July 2014